Tuesday September 27th, 2022
-
0 lượt xem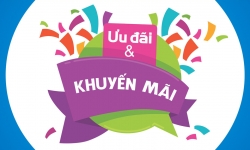 FREE CMM MACHINE SERVICE
FILTERFINE VIETNAM would like to announce a special promotion program for all customers who are using Wenzel's three-dimensional coordinate measuring machine CMM

Regardless of geography, region as well as purchase history, as long as your company is using genuine Wenzel meter products. FilterfineVN will provide 1 SPECIAL service package for FREE for you.
I . When using the service package, you will receive the following benefits:
Clean and maintain the machine: Clean the fixed axes of the CMMs where 50% of the accuracy of the machine is decided…
Machine tested:
Hardware
Will be checked the gas lines, electricity, preliminary inspection of all machine components: belts, servo motors ….
Check the computer to see if the configuration is still appropriate or need to upgrade and upgrade what…
Software
Will check the software as well as advise the most optimal software version
Trained for reuse.
You will be provided with a basic lesson from the steps to use the CMM
You will be noted problems or errors during operation
Get free materials
You will be consulted about the machine calibration service and receive a preferential price on the CMM machine calibration service
II . The reason you should need a service pack
All free
Can you check if your company's machine has any backlog problems?
To participate in a free course to review the operations I have used so far or to train new people.
Get answers to questions during the process of using the machine
All training and working instructions are performed by well-trained FILTERFINE technicians from WENZEL.
Thanks and Best Regards,
For more information, please contact us:
Phạm Hồng Quân – support2@ filterfinevn.com – M: 0969742185